check here for a bit of press on the competition phase of this event...on blogto.com
more press:


on www.canada.com/nationalpost
on www.livewithculture.ca
on www.mediaincanada.com
on www.marketingmag.ca
on www.newswire.ca
on www.connectstrategy.com
on www.howtowritegraffitistyle.com





This weekend was spent painting a graffiti ad/mural for Bacardi. On friday 30 artists responded to an open call, and competed for the 8 contract positions. On saturday and sunday the 8 finalist artists painted the following work in spraypaint.
There will be a timelapse video produced from the event, (watch for updates here, and on my youtube page)

Artists: Kismet, Horus, Elicsr, Globe, Sight, ArtChild, Ronie,Bacon

the mural will be visible for 4 weeks, and then will be replaced by some other advertising. If you live in the Toronto area, you can find this wall at the SE corner of John and Adelaide.


This is the only creative/marketing input we were given. It was our responsibilty to incorp[orate as much of this design, specifically the logo and splashing liquid...other than that, the artists had a fairly open canvas to work with. We were also asked to incorporate the "alicve with taste" slogan, but as seen below, we managed to make that very stylized.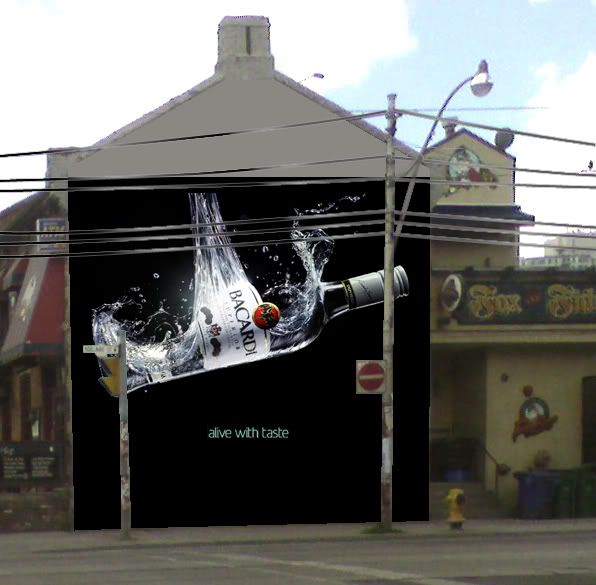 progress shots: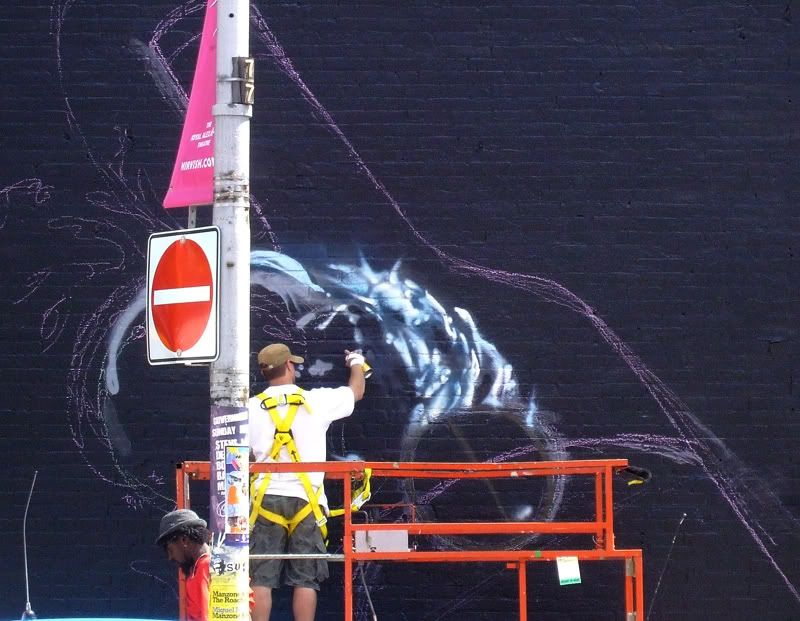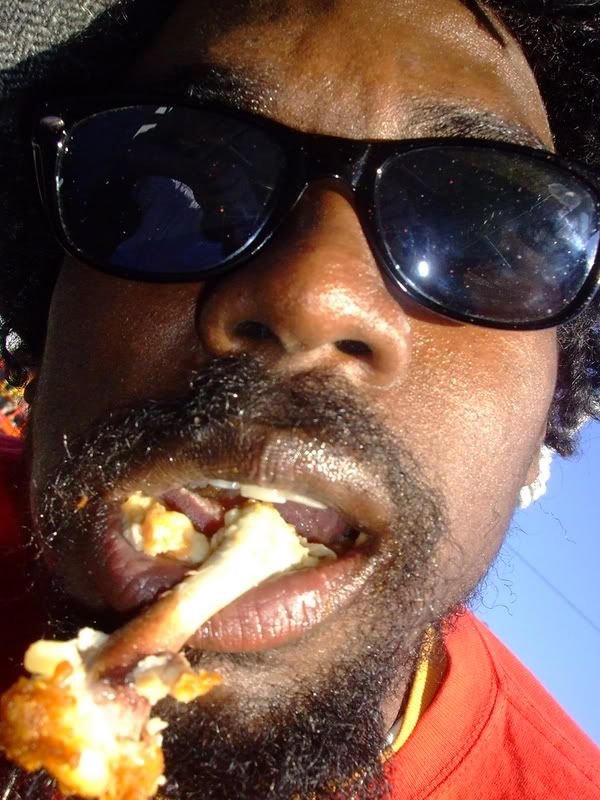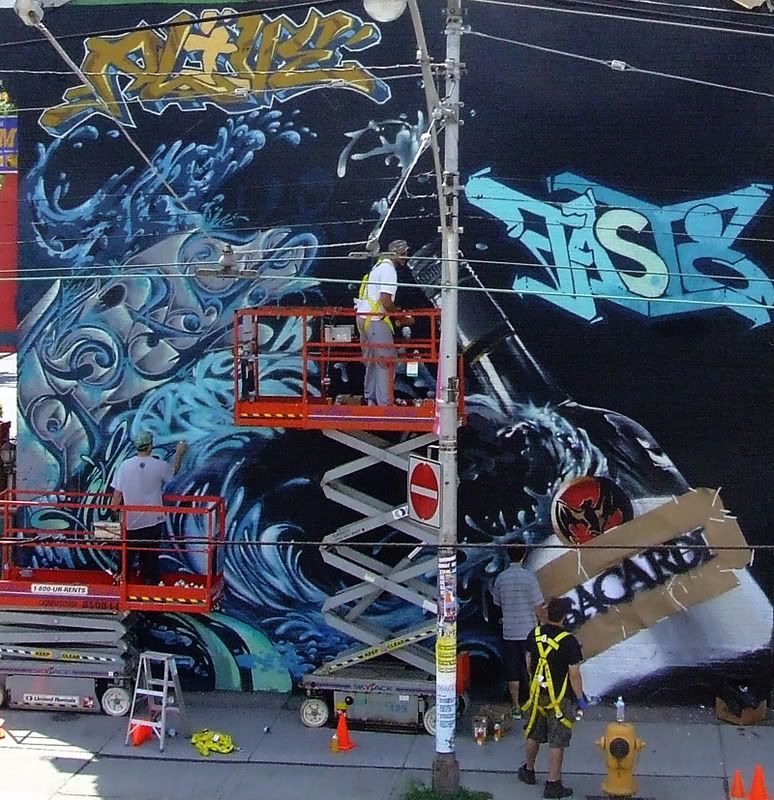 finished mural